Gear Review: 2018 Avalanche Airbags
Posted on December 13 2017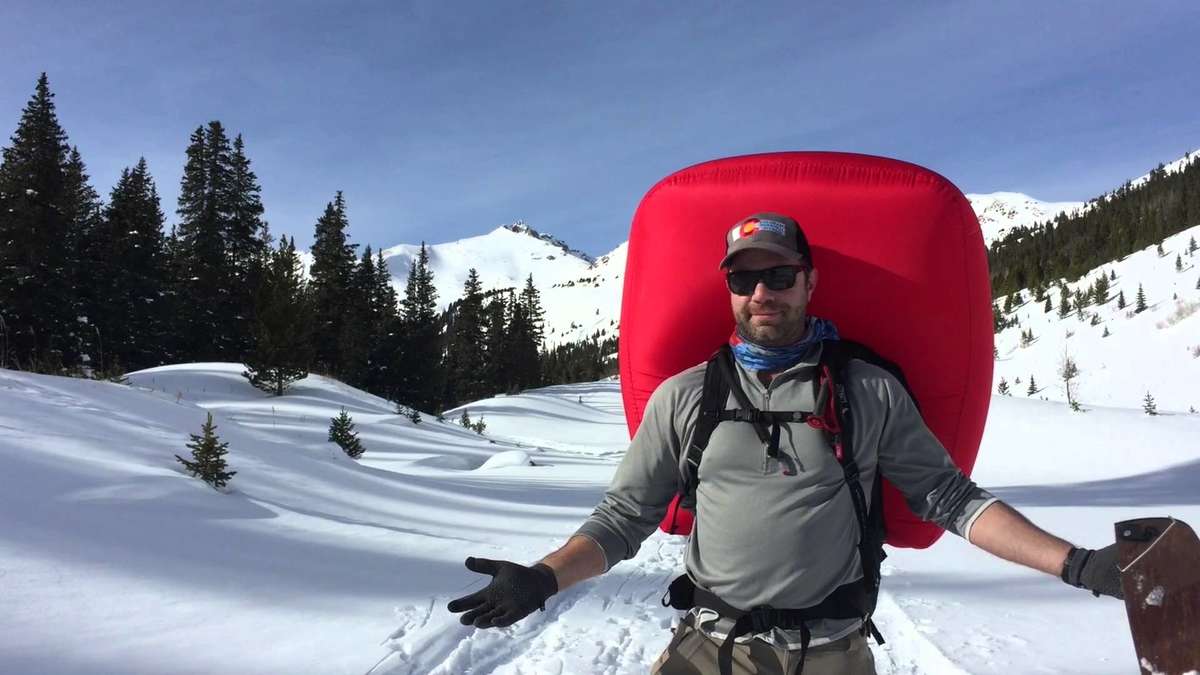 Stay Safe in the Backcountry with an Avalanche Airbag
Traveling in backcountry terrain is becoming more efficient with the evolution of the sport. At Cripple Creek Backcountry we refer to anything 'off piste' as the backcountry, that includes the commonly referred to 'side country'. We believe anything that is not controlled by ski patrol is the backcountry. Therefore anytime you are heading outside the resort you should act accordingly, carrying a beacon, shovel, probe and now an airbag pack.
Airbag packs have slowly been making their way into the market over the last handful of seasons. They are not used as widely as the should be likely due to price, but when you consider that you and your friends lives are on the line it is certainly worth having. Avalanche airbag packs are not a guarantee that you will walk away unscathed from an avalanche so safe practices are as important as always, but estimates are as high as having a 65% better chance of walking away from an otherwise disastrous event. We at Cripple Creek Backcountry have a handful of bags for our team to use anytime we are out there and highly recommend you pick up your own bag ASAP.
With avalanche airbag packs, as with all backcountry equipment, these days just about everyone is in the game. Arva, ABS, Ortovox (using ABS airbag innards), BCA, The North Face, Mystery Ranch, Mammut, Black Diamond and Arcteryx. So... How to choose the right bag?

Here's a breakdown of the top selling avalanche airbag packs out there.
Black Diamond Jetforce Packs
Black Diamond Jetforce - This is a battery powered fan pack that allows up to 3 deployments from 1 battery charge. There are currently 2 fan packs on the market one by Black Diamond and the other by Arcteryx. Instead of compressed air cylinders that are punctured to fill the airbag, these packs use a high powered fan that runs off a battery and inflates the pack in 3.5 seconds. These packs weigh in at about the same as compressed air packs, but they allow you to pull the trigger up to 3 times off of one battery charge and you simply recharge the battery at home when you're done touring for the day. This gives the advance of being able practice with the bag and become very comfortable with how the pack works so that if you ever need to use it you are well versed.

The JetForce is the shop favorite and we have bought a handful to make sure our staff can have one each time they head into the backcountry. The JetForce comes in the Pilot 11 liter, Halo 28 liter or Saga 40 liter. The Halo 28 is the most popular with it being just the right size for day tours. If you're looking for anything bigger for multi-day touring or hut trips you will definitely want to size up to the Saga 40. All of the bags come in two sizes S/M or M/L. This is another nice feature not offered by most other bag manufacturers.
BCA Float Packs and new Speed Packs
BCA Float - All of the BCA Float packs use a compressed air system. A small air cylinder filled to 2,700 PSI is hooked up to the bag. This allows you a single deployment of the bag and is then fairly easy to get refilled at one of the over 200+ BCA refill centers. BCA has also just released the Speed line of float packs that feature a 30% smaller set-up that is also up to 20% lighter than the original Float system. Same size airbag, from a smaller and lighter engine. The BCA packs are the best priced packs coming in at $550 for the Float 32. The air canister is sold separately for $175 for the 1.0 and $199 for the smaller, lighter speed cylinder. The BCA bags tend to be a bit roomier and easier to pack as well as offering the ability to add BCA attachments like a snowboard carry or external shovel carry. BCA is well established in the Avalanche Airbag world and they continue to improve their offerings. For the price and quality offered by BCA you cannot go wrong with one of these bags.
Mammut - If weight is your primary concern than Mammut is the brand to go with. Mammut's 20L Ultralight removable 3.0 airbag system is about 2 lbs lighter than most of the bags on the market. The prices vary quite a bit with all of the options that Mammut offers but are similarly priced to the BCA packs. Mammut also offers 2 different styles of airbags, both the pillow (bag is a large pillow inflated behind the head) as well as the Protection line that inflates behind the head and down both of the shoulder straps. This offers quite a bit more protection against trauma to the head and neck in the event of a slide. Additionally with a majority of the Mammut packs they can be run with or without the airbag system. So if you need a day pack to tour outside of avalanche terrain you can simply remove the entire airbag system. The Mammut packs definitely land on the light end of the spectrum but do tend to be a little tighter on space forcing you to pack wisely when heading out into the backcountry.
Conclusion
Whether you're someone who laps East Vail or any resorts' "side-country" to skiing in avalanche terrain, an Avalanche Airbag has become an essential to surviving this terrain. They are proven to increase your chances when you get caught in a slide. These are pricey pieces of gear that you may not use on every tour, but it will make you prepared when you find yourself in a 'worst case scenario'. What's worth more: an avy airbag or your life?


Shop all of our avalanche gear now!
Randy