Mike and Steve Marolt rely on Fischer to ski some of the worlds great mountains. That was good enough for us at Cripple Creek to add their products to our 2019 quiver.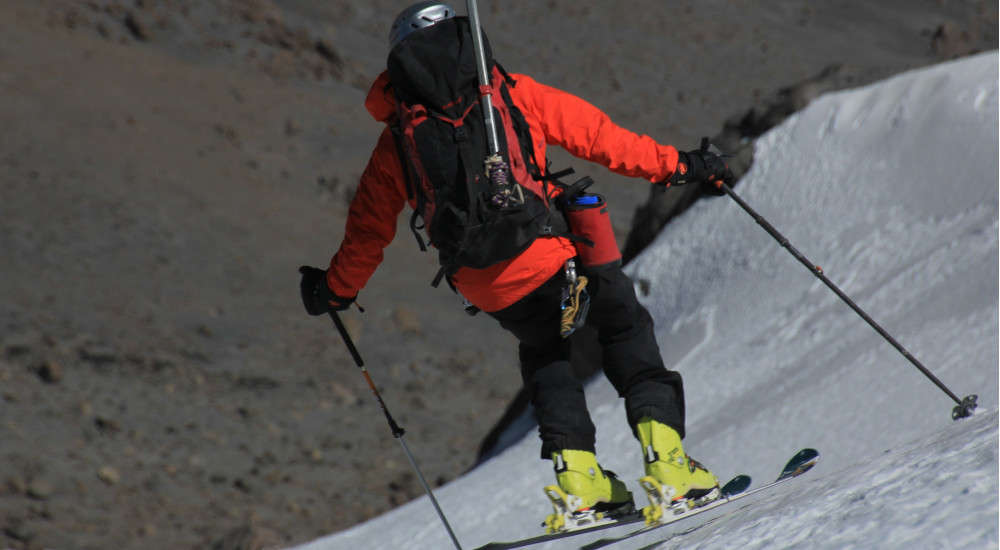 "Over the years, Jim, Steve and I have had the opportunity to experiment with a variety of manufacturers as the AT technology has rapidly increased. That and 30 years of expeditions to the greater ranges has allowed us to pick and choose the gear we need for the task of our ski mountaineering. With that, we have developed a few basic demands of the gear we use."


"Skis have to fall into the equilibrium of weight to performance. Generally, there is an inverse relationship of weight to performance. This creates issues with the overall goal not exerting too much obviously on a climb, but people often fail to understand the exertion on the descent. If a ski is too light and doesn't hold on rough hard snow, the descent can become an energy zapper that far exceeds the lesser exertion of carrying a bit of extra weight. A ski in the backcountry is first and foremost a tool to get you in, but more importantly out. We have worked with Fischer to design the Hannibal 96. This ski captures in our view a near perfect blend of super light wood core with a light weight carbon construction with a super side cut and slight rise that allows for performance on hard rough snow, but is wide enough to float powder and chop. Also, when carrying weight, it is important to have a stiff tail. The Hannibal is probably the best all-around backcountry ski we have ever used, fulfilling the "tool" aspect of a backcountry ski, but performing for a fun factor that is appreciated."
"AT ski boots in our view are probably the most important piece of gear for what we do. A boot has to incorporate a solid relationship like skis of weight to performance; however, another aspect comes into play and that is warmth and comfort. Blending all these components into a ski boot has proven to be a massive engineering task. The boot has to extremely climbable and walkable. Nail this aspect and it eliminates the weight of an approach shoe before the climb. The boot obviously has to be extremely warm in that your feet regardless of skiing or walking are what will get you "out of the woods". You freeze your feet and you have a massive problem. AT boots also need to perform on descent. In our view, the Fischer Travers Carbon is the single greatest advancement in the history of AT ski technology! Big words, but truth. The boot is so light and walks / climbs so freely, when we first laid hands on it, we thought it would not be nearly warm enough, and that there was no chance it would ski on par with heavier buckle system AT boots. Out of the box, we walked 10 miles to our test slope, climbed 45 degree boiler plate for 1500 feet, and then locked into ski mode for honest and dynamic alpine ski turns. We used the boot later at 20,000 feet in 20 below zero conditions with stock liners and zero modifications with no problems. On groomed terrain, the boot skis as close to an alpine race boot as we have ever found. The Travers Carbon is a total game changer."
"Bindings are probably the least important piece of the puzzle. Manufacturers have developed a variety of pin bindings and all work incredibly well. We use the Fischer branded Dynafit Radical model equivalent. Concerns for pre releasing have been eliminated in general for AT bindings and light is right."